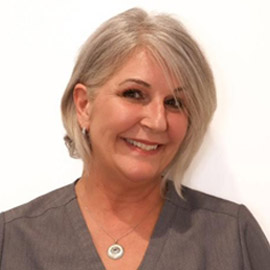 Susan O'Toole
Laser Tech, Paramedical Esthetician
Susan has been working as a medical assistant for over 20 years. For the past 10 years, she has focused her education in alternative medicine, anti-aging (age management), laser hair removal and skin care. She has attended many seminars in these fields and received countless accrediations. Susan has been working with Dr. Gupta for more than 15 years and is Assistant Medical Director of Sarasota Laser Hair Removal.
Education:
Florida College of Natural Health
Associate of Science Degree in Natural Health, Massage Therapy, Paramedical Esthetician
Florida School of Electrologists
Northern Virginia Community College
Medical Assistant
Medical Laser Safety Officer
Memberships, Affiliations, and Organizations:
The International Commission for Hair Removal
The International Society of Hair Restoration
The National Society of Paramedical
American Academy of Anti-Aging Medicine
Aesthetic Science Institute
For a private consultation with Susan, call (941) 371-4433.
Email Susan at office@sarasotalaser.biz
---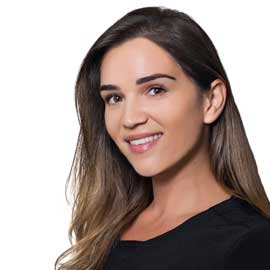 Nicole O'Toole
Licensed Electrologist, Licensed Safety Officer
Niki lives in Sarasota, FL, where she has resided for more than 20 years. She graduated from the State College of Florida in Bradenton and she received her Dental Assisting diploma from Anthem College in Orlando, FL. Niki worked in the dental industry for nearly 10 years as a Dental Assistant and other professional capacities, where she handed and sterilized instruments, processed X-rays and assisted with oral surgeries. She enjoyed helping her clients. In fact, one of her most rewarding experiences during her time as a Dental Assistant was working with special needs patients.
Niki has a passion for customer service. She has a talent for making her friends, colleagues and patients look and feel their best, which is why she made the decision to get certifications in laser hair removal and skin care from the Beauty and Health Institute in Tampa, FL. She will be working alongside Susan, who is the Assistant Medical Director of Sarasota Laser.
To book an appointment with Niki for laser hair removal and/or a skincare consultation, send an email to NikiO@sarasotalaser.biz or call (941) 371-4433.
Education:
State College of Florida, Bradenton, FL
Anthem College, Orlando, FL
Beauty and Health Institute, Tampa, FL
Certifications:
Medical Laser Safety Officer
Electrolysis, Thermolysis and the Blend
Laser and Light-Based Devises
Micro-needling
---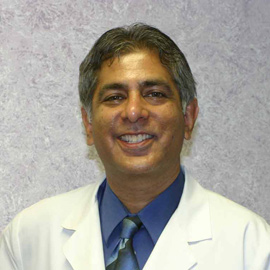 Dr. Virind "Steven" Gupta
Dr. Virind "Steven" Gupta is Medical Director of Bee Ridge Family Practice and Sarasota Laser Hair Removal.  He was born in Bombay, India, where he obtained his medical training, graduating from the University of Bombay in 1981. In 1983, he immigrated to the United States where he attended and completed his residency training from Iowa Lutheran Hospital in Des Moines, Iowa in 1988, then relocated to Sarasota, Florida 1990 where he established Bee Ridge Family Practice. He has had extensive ER experience and worked in various emergency rooms.
He became board certified by the American Board of Family Medicine in 1988 recertifying in 1994 as a Diplomat. He became certified in 1996 as a Diplomat of the American Board of Obesity Medicine, adding a specialty in weight loss.
Over the years, he traveled widely to obtain further training in Surgical Hair Restoration, Laser Hair Removal and, anti-aging medicine. He has demonstrated his techniques to various hair transplant surgeons in the United States and abroad. Prior to setting up the Health and Self Enhancement Center, Dr. Gupta was the Consultant and hair transplant surgeon for the Alpha Omega Clinic, a very busy hair transplantation practice in Tampa, Florida and performed all of the surgical procedures for this clinic from 1996-1998. Hair restoration surgeries are performed Sundays, on site with a team of surgical techs specializing in transplant surgeries.