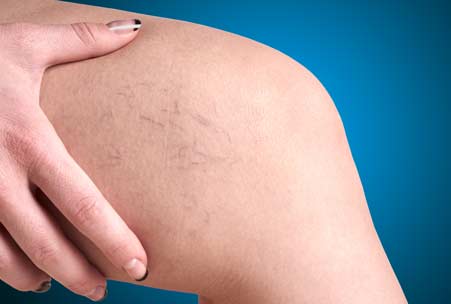 NOTICABLE VEINS ON YOUR FACE AND LEGS CAN BE A SOURCE OF ANXIETY AND EMBARRASMENT.
With just a few quick and gentle cosmetic laser treatments, these veins can virtually vanish from sight.
The Harmony Laser's parameters are specially designed to match individual skin types. This means that patients of all skin colors can be treated safely and effectively. The laser precisely targets the problem veins while leaving the skin unharmed. After the treatment, the blood vessel will fade and disappear.
This laser can treat a variety of small to mid-sized veins, from superficial to deep, including:
Spider Veins: small, red veins near the surface of the skin
Reticular Veins: Small, bluish colored veins.
Give us a call to schedule a consultation (941) 371-4433