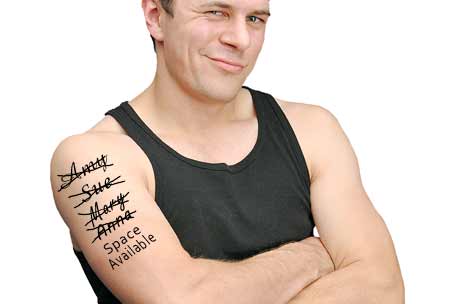 Do you have tattoo regrets?
You aren't alone! 20% of people with a tattoo have thought about removal options.
Top 10 Reasons to Remove a Tattoo:
To get ahead professionally
To remove the name of a former flame
To clear the slate for a new tattoo
To eliminate a misspelled word
To join the military
To appease a significant other
To finally get your mom off your case
To look perfect on your big day
To eliminate an image that has lost its significance
Tell us your reason ...
In the past, tattoo removal was painful and gave inconsistent results. The Alma Q-Switched Laser with "Next Generation" technology now provides a Safe and Effective way of removing tattoos leaving natural looking skin.